ParkinSong Online: protocol for a telehealth feasibility study of therapeutic group singing for people with Parkinson's disease
Posted on

January 4, 2022

by

Redenlab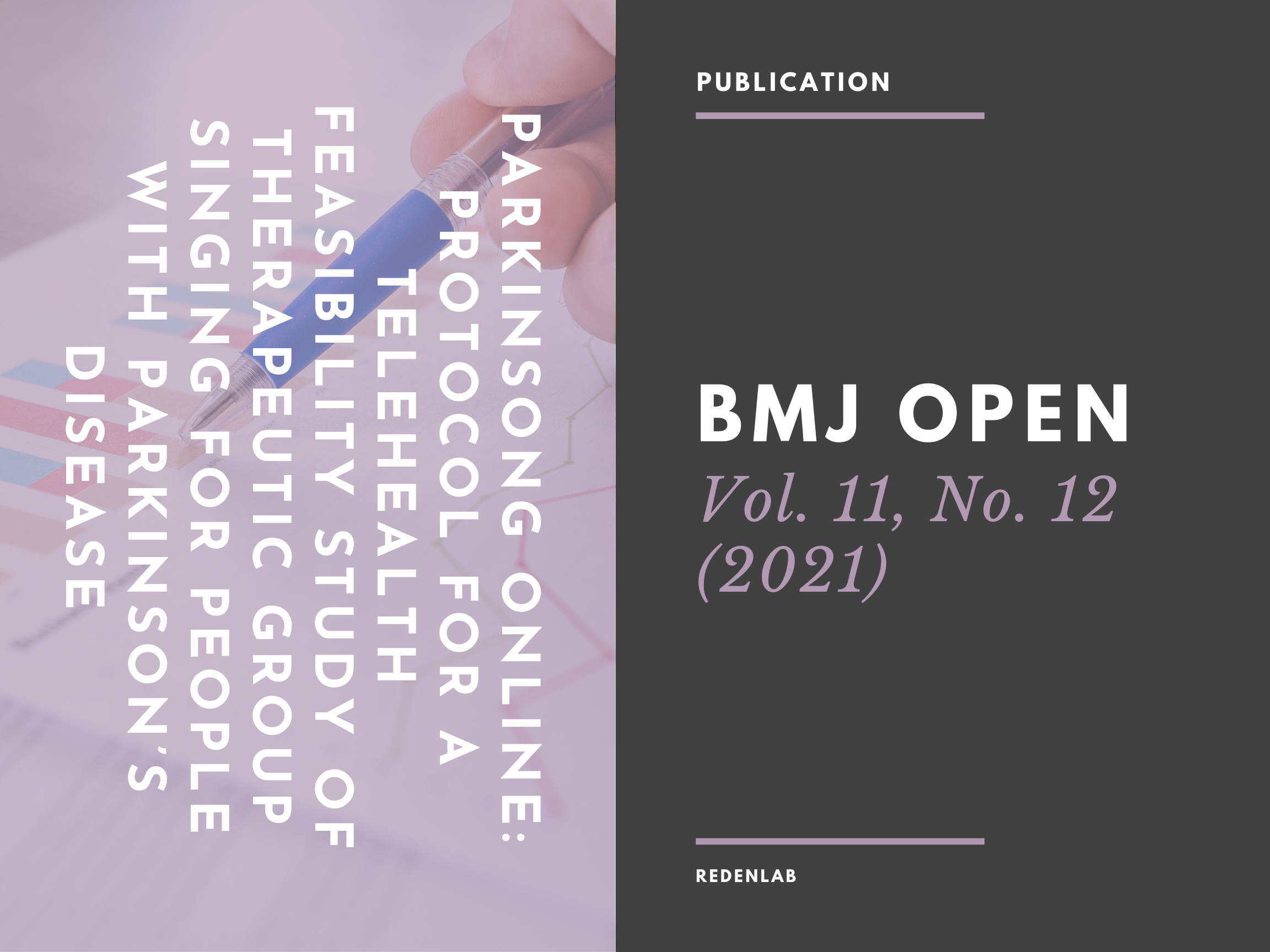 Face to face singing therapy can improve speech in PD. Have a look at our previous work published in Neurorehabilitation and Neural Repair (2019) and Journal of Parkinson's Disease (2020) for evidence supporting its use. The efficacy of singing therapy through online delivery is unknown.
Here we describe the protocol for telehealth delivery of therapeutic group singing for people with Parkinson's disease.
Parkinson's disease is often linked to speech deterioration and low communication confidence. These issues typically compromise social interaction and quality of life. Read our review in Expert Review of Neurotherapeutics for more detail.
Therapeutic singing is an engaging method for combatting speech decline; however, face-to-face delivery can limit access to group singing. The aim of this study is to test the feasibility and acceptability of an online mode of delivery for a Parkinson's singing intervention (ParkinSong) as well as remote data collection procedures.
Read the protocol published in BMJ Open more here.
Methods and analysis This ParkinSong Online feasibility trial is a single-arm, pre–post study of online singing delivery and remote data collection for 30 people living with Parkinson's. The primary outcome measure is feasibility: recruitment, retention, attendance, safety, intervention fidelity, acceptability and associated costs. Secondary outcomes are speech (loudness, intelligibility, quality, communication-related quality of life) and wellbeing (apathy, depression, anxiety, stress, health-related quality of life). This mode of delivery aims to increase the accessibility of singing interventions.
This work is supported by Fight Parkinson's (formerly Parkinson's Victoria) and Redenlab.