Recessive variants in ZNF142 cause a complex neurodevelopmental disorder with intellectual disability, speech impairment, seizures, and dystonia
Posted on

May 2, 2019

by

Redenlab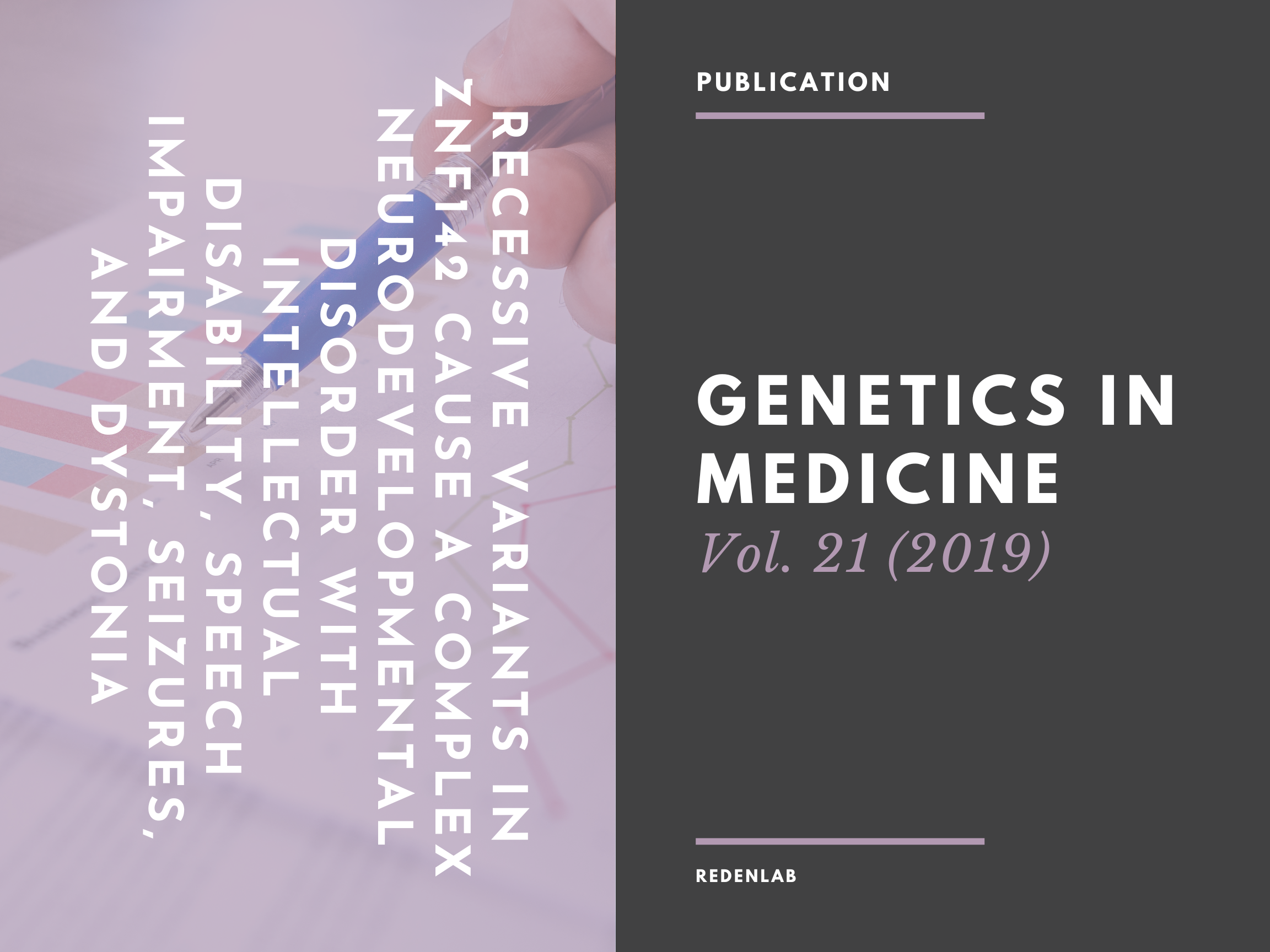 Purpose
The purpose of this study was to expand the genetic architecture of neurodevelopmental disorders, and to characterize the clinical features of a novel cohort of affected individuals with variants in ZNF142, a C2H2domain-containing transcription factor.
Methods
Four independent research centers used exome sequencing to elucidate the genetic basis of neurodevelopmental phenotypes in four unrelated families. Following bioinformatic filtering, query of control data sets, and secondary variant confirmation, we aggregated findings using an online data sharing platform. We performed in-depth clinical phenotyping in all affected individuals.
Results
We identified seven affected females in four pedigrees with likely pathogenic variants in ZNF142 that segregate with recessive disease. Affected cases in three families harbor either nonsense or frameshifting likely pathogenic variants predicted to undergo nonsense mediated decay. One additional trio bears ultrarare missense variants in conserved regions of ZNF142 that are predicted to be damaging to protein function. We performed clinical comparisons across our cohort and noted consistent presence of intellectual disability and speech impairment, with variable manifestation of seizures, tremor, and dystonia.
Conclusion
Our aggregate data support a role for ZNF142 in nervous system development and add to the emergent list of zinc finger proteins that contribute to neurocognitive disorders.
Click here for more details.