Redenlab selected for world-first international collaboration investigating neurofilament light chain and voice for diagnosing dementia
Posted on

March 30, 2023

by

Gloria Macan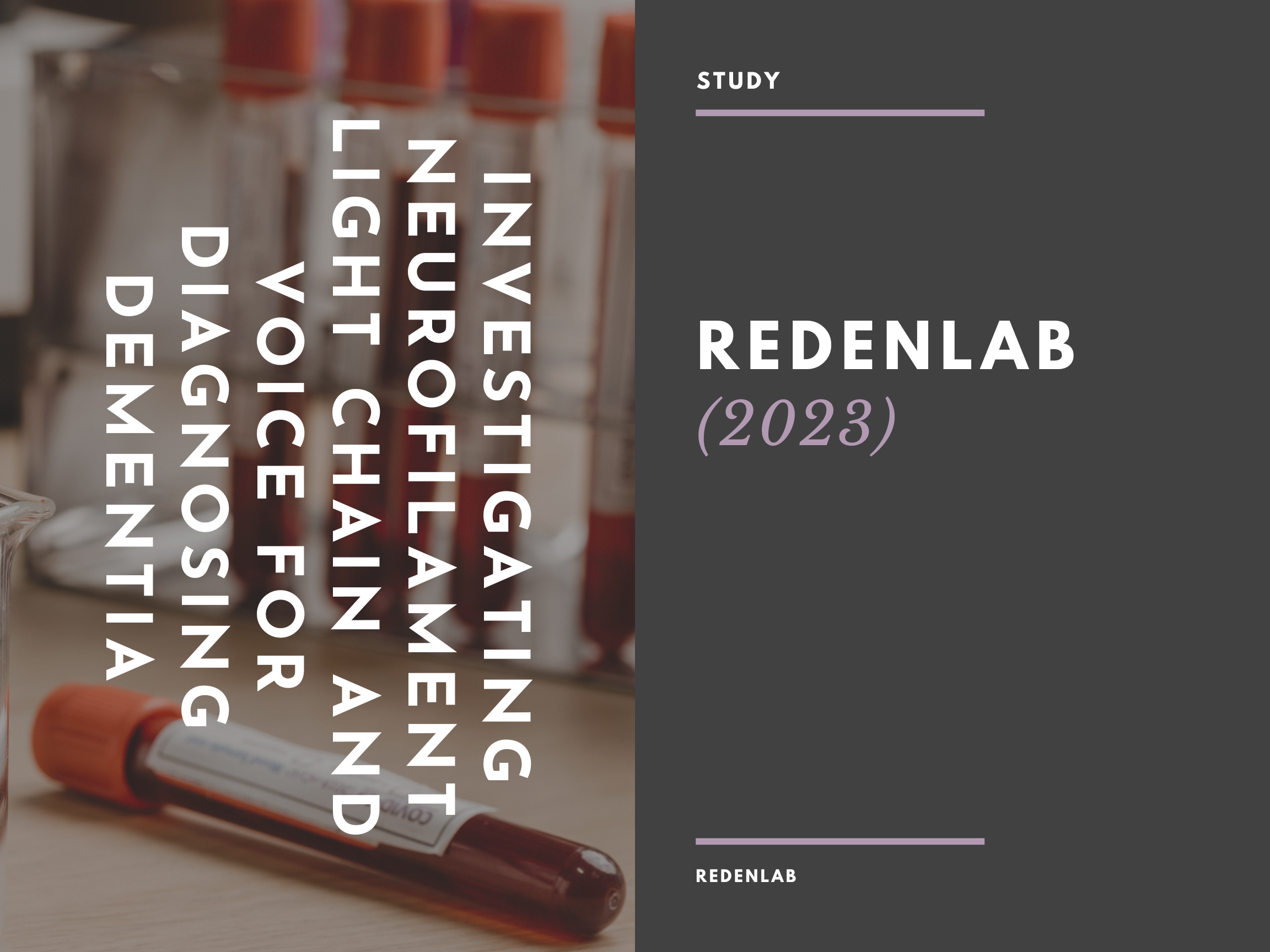 Redenlab are partnering with Monash university, University of Melbourne, Eastern Health, and Invicta to deliver this world-first collaboration investigating neurofilament light chain and voice for diagnosing dementia.
Funded by the Medical Research Future Fund, the project is part of a $1.63 million grant to explore the use of voice and neurofilament light chain (NfL), a blood based biomarker for several neurodegenerative conditions including dementia. The study is exploring clinic and home based speech recordings of older individuals alongside bloody samples and clinical exams to longitudinally monitor speech and clinical and biomarker functions.
The project will enroll 1000 adults from cognition and memory clinics in Melbourne, Australia. Participants will be over 45 years and present with a preserved or impaired cognitive function, including normal cognition through to mild cognitive impairment (MCI), and dementia. The longitudinal study will examine the potential for Redenlab's speech biomarker platform to monitor and detect subtle changes in cognitive function for adults at risk of dementia. Participants will provide brief (<5 min) speech samples. Communication samples will be analyzed for motor (acoustic) and language (linguistic) features that correlate with biomarker and clinical outcomces. Data will provide insight into how speech outcome measures can be used as an effective tool for monitoring brain health.